Welcome to The NIHOTOUR
About Us
The emergence of Tourism phenomenon as a viable path to socio-economic development led to a fundamental paradigm shift towards service economy worldwide.  On realization that Nigeria has all it takes to develop Tourism, given her rich natural and cultural resources, there has been expressed desire and wish to sustain the industry through Institutional capacity building.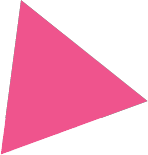 To build NIHOTOUR to become a center of excellence and manpower development that addresses the skills gap in the Hospitality and Tourism Industry through qualitative training and standardized professional regulatory framework
To provide innovative world class manpower capacity building that enables the entrenchment of quality driven professionals that meets global best practices.
The Institute has the specific mandate providing professional and technical skills upgrading training programmes to enhance all levels of personnel in all areas of the industry and all disciplines and specialization directly and indirectly connected with the Hospitality and Tourism Industry (NIHOTOUR Project Document, 1987.) The Institute also conducts research for the Hospitality and Tourism Industry.
Therefore, for sustainable tourism development to take place, the human capital which is the bedrock of the industry must be produced in quality, range and number consistent with international best practices.  It is against this background that NIHOTOUR was established in 1987, following a tripartite project agreement NIR/85/004 signed that year between the Federal Government of Nigeria (FGN), United Nations Development Programme (UNDP) and International Labour Organisation (ILO) as part of a comprehensive approach to tourism development in the country.
In view of this development, the Institute commenced its operations in Bagauda Lake Kano in 1988, as a mono campus.  A temporary facility was provided by the Kano State government in what used to be known as the Bagauda lake Hotel now the Bagauda Kano Campus of the Nigeria Law School. This apart, a large piece of land adjacent to this facility was graciously given to the Federal government by the Kano State government as permanent site of the Institute. This site that has now been fully built up is the North West Zonal Campus of the Institute, consequent upon the relocation of its headquarters to the Federal Capital territory Abuja.  NIHOTOUR has since metamorphosed into a multi campus Institutional structure with presence in all the six geo-political zones of the country.
However, UNDP and ILO withdrew their support in 1992 after the first phase of the project which was adjudged successful, due to political instability in the country then.  NIHOTOUR was therefore left to determine its own fate.  It trudged on, until 1998, when the Institute graduated from the status of a project to a full-fledged parastatal. First it was under the Federal Ministry of Commerce, later Federal Ministry of Tourism, Culture and National Orientation and now Federal Ministry of Information and Culture.
In addition to its traditional training mandate, the Institute serves as a regulatory body to:
(i)      Regulate/professional practices in all hospitality and tourism Institutions to ensure that their activities are streamlined in accordance with prescribed standards.  This is in line with the White Paper Report of the Presidential Committee on Restructuring and Rationalization of Federal Government Parastatals, Commissions and Agencies headed by Stephen Oronsaye.
(ii)     Operate as the hospitality tourism sector skills council and training provider for the National Vocational Qualification (NVQ) delivery.
Specifically, the mandate of the Institute as enshrined in the forthcoming Act are as follows:
organizing and facilitating staff development programmes and supervisors in approved educational Institutions and hospitality, travel and tourism industry such as study courses, conferences, lectures, workshops, seminars in the industry and
issuing certificates of merit and attendance to successful participants in the courses and training;
provide consultancy services in hospitality, travel and tourism industry and accept national and international reputable consultants to the Institute;
provide training for trainers in the hospitality, travel and tourism industry;
award certificates and diplomas as appropriate;
establish and maintain a library for research on hospitality, travel and tourism and matters connected with the industry;
undertake and provide for publication of journals, research papers, books and magazines on hospitality, travel and tourism;
provide a forum at which representatives of both public and organized private practitioners and proprietors of institutions in the hospitality and tourism industry meet to exchange ideas and information on developments in the hospitality and tourism industry;
organize seminars and workshops on tourism, hospitality and travel trade practices for the purpose of quality control;
ensure that all practitioners in the hospitality, travel and tourism sub-sectors are certified by the Institute in order to ensure a common standard;
affiliate with any university or tertiary institution to offer programmes in hospitality, travel and tourism;
source for funds and technical assistance to carry out its functions, activities and programmes as provided in this Act;
in conjunction with any professional body, government or organization, carry out its functions, activities and programmes as provided in this Act;
enter into such contracts as may be necessary and expedient for carrying into effect the provisions of its Act;
acquire and hold such movable and immovable property as may be necessary or expedient for carrying into effect the provisions of this Act and, for the same purpose, sell, lease, mortgage, allocate or dispose of any property;
establish such faculties, institutes, schools, extra-mural departments and other teaching and research units throughout Nigeria as may be necessary, subject to the approval of the Board, for effective education, training and administrative convenience of the Institute; and
carry out such activities as are necessary or expedient for the performance of its functions under this Bill.
set conditions and standards for institutions or organisations offering courses in hospitality, travel and tourism management or skill in Nigeria;
approve programmes or courses of training for institutions or organisations offering courses in hospitality, travel and tourism management or skill in Nigeria;
assess and grade personnel and quality of services rendered by a practitioner or organization in the hospitality, travel and tourism industry in Nigeria;
impose subscriptions, fees, levies, penalties and other charges for services rendered to private individuals, corporate bodies, institutions, organisations and groups;
assess relevant records, documents and training equipment on materials of any institution, tourism or hospitality personnel to which this Act applies for the purpose of inspection or investigation and grading;
require a person in apparent control of any hospitality, travel, tourism and training school to furnish the Institute with such information or any aspect of the school's operation as may appear necessary to enable the Institute perform its functions under this Act;
establish and maintain subsidiaries either by itself or in collaboration with other organisations, government or persons to enhance the attainment of the functions of the Institute;
regulate travel, tourism and hospitality personnel and services of the institutions and establishments specified in the Second Schedule of this Act; and
do such other things as are necessary for the efficient performance of the Institute.